Paris Town Office
Open Monday – Friday, 8:00 a.m. – 4:30 p.m.
(Open until 6:30 p.m. on the 4th Monday of each month)
33 Market Square, South Paris, Maine 04281
(207) 743-2501
(207) 743-6718 (fax) 

  Paris, Maine – the Heartbeat of the Hills – is nestled between the mountains and the Sebago lake area. Paris' population per the 2012 census is 5,187. Our redesigned website provides fast and easy access to the Town of Paris' municipal services, programs and events – with helpful answers to typical questions, detailed documents, downloadable forms, and plenty more. Whether you live here, do business here, or just want to find out more about Paris, we welcome you!  
  
  
The Town of Paris is an Age Friendly Community! In Maine, the Network of Age-Friendly Communities helps participating communities become great places for all ages by adopting such features as safe, walkable streets; better housing and transportation options; access to key services; and opportunities for residents to participate in community activities. Well-designed, livable communities promote health and sustain economic growth, and they make for happier, healthier residents – of all ages. We know that what older residents need to age in the community makes a city or town a more attractive and welcoming place for people of all ages. 
  
   
 
Onni Raasumaa was honored at this year's annual Paris Town Meeting with the 2018 Spirit of America Award. Onni was the driving force toward the establishment of the Paris Veterans Monument at Moore Park, serving on the committee to develop the plan for the monument, fundraise to pay for the monument(s), and then since it was created, single-handedly tended to the maintenance and upkeep until such time as it was turned over to the Town of Paris a year or so ago. Onni is still watching over the park and tending to the maintenance. I sincerely doubt we would have the Veterans Memorial were it not for Onni's drive, attention, and perseverance. Onni is a long time Paris resident who has been extremely active in the American Legion Foster Carroll Post #72 and the local South Paris VFW post, which he served as president for a number of years. Thank you Sir, for your dedication and service!

This tiny dancer could not resist dancing in accompaniment to Lindsey Montana's beautiful music at the Moore Park Summer Concert last evening. Thank you Arianna for the passionate performance! 
  

 Click here for motor vehicle information and links to Maine online registration services.
Click here for watercraft, snowmobile and ATV information and links to Maine online registration services.
For information as to how to pay your property taxes on-line Click here 
---
Join our email distribution list. Would you like to get emails about what's going on in Paris? If so please send an email info@parismaine.org stating your name and consent to participate in the email list serve.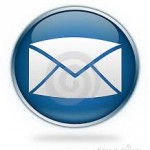 ---
Paris Maine Facebook Feed