The Paris Parks and Recreation Committee is pleased to announce a Kite Flying Event, this Sunday, April 29th, from 10AM to 2PM at Young's Greenhouse, on High Street, South Paris! Rain date is Saturday, May 5th at the Gouin Field, also of South Paris. Bring your own kites to fly or we will have free kites for folks. Fresh air, exercise, nice people and lots of fun! Bring comfy shoes, snacks, and a hat or a visor so you can enjoy this experience. "Paint the Sky" will be there with tips for the ultimate kite flying experience, free from power lines and "kite-eating trees!" The Town of Paris invites you to come out and play! FMI call Shannon at 595-8280. Many thanks to Young's Greenhouse for the use of your beautiful space!
 
 

 Paris Town Office
Open Monday – Friday, 8:00 a.m. – 4:30 p.m.
(Open until 6:30 p.m. on the 4th Monday of each month)
33 Market Square, South Paris, Maine 04281
(207) 743-2501
(207) 743-6718 (fax) 

  Paris, Maine – the Heartbeat of the Hills – is nestled between the mountains and the Sebago lake area. Paris' population per the 2012 census is 5,187. Our redesigned website provides fast and easy access to the Town of Paris' municipal services, programs and events – with helpful answers to typical questions, detailed documents, downloadable forms, and plenty more. Whether you live here, do business here, or just want to find out more about Paris, we welcome you!  
  
  
The Town of Paris is an Age Friendly Community! In Maine, the Network of Age-Friendly Communities helps participating communities become great places for all ages by adopting such features as safe, walkable streets; better housing and transportation options; access to key services; and opportunities for residents to participate in community activities. Well-designed, livable communities promote health and sustain economic growth, and they make for happier, healthier residents – of all ages. We know that what older residents need to age in the community makes a city or town a more attractive and welcoming place for people of all ages.
 
  
Attention Paris Citizens – The Paris Highway Crew will be sweeping our streets soon, so we want to let you know that it might be dusty as we move into spring cleaning mode! Thanks so much for your patience and understanding!
 

 Click here for motor vehicle information and links to Maine online registration services.
Click here for watercraft, snowmobile and ATV information and links to Maine online registration services.
For information as to how to pay your property taxes on-line Click here 
---
Join our email distribution list. Would you like to get emails about what's going on in Paris? If so please send an email info@parismaine.org stating your name and consent to participate in the email list serve.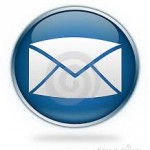 ---
Paris Maine Facebook Feed